"

I'd like to point out to people the divine in a musical language that transcends words. I want to speak to their souls." - John Coltrane
EPK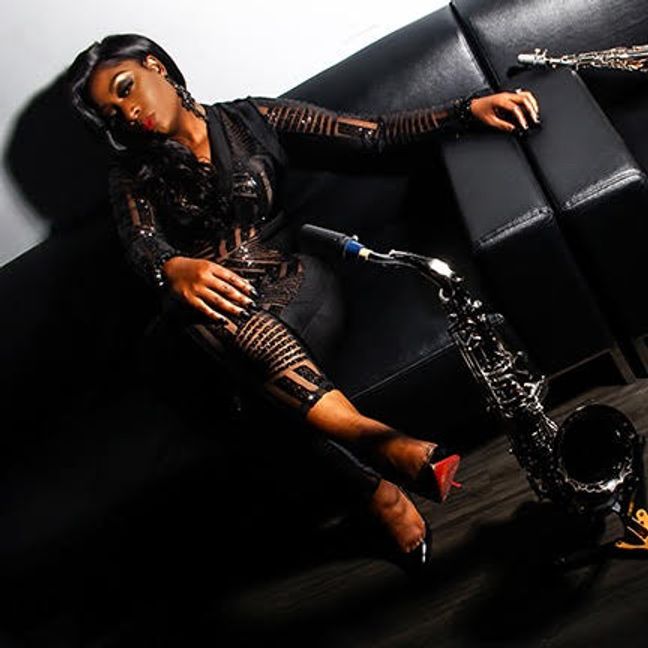 Charmin Greene
Charmin Greene, reigning from Waco, TX, is an American jazz alto/soprano saxophonist who is recognized as an important and influential jazz musician across the world. At the age of 12, she further honed her musical skills and developed her passion under the tutelage of the late Richard Thomas of The Sesame Street Jazz Band, as well as being influenced by greats such as Kirk Whalum and Joshua Redman. Charmin Greene's sound was destined to pull on the souls of people.

Expanding her palette of world music colors considerably, she draws on her 20+ years of experience of working with the top artist in the genres of Pop, R&B, Gospel and of course Jazz. She has since shared the stage and opened for notable musicians such as Norman Brown and Richard Elliot, as well as vocalists Pam Hart, Ali Woodson of the Temptations, Carl Thomas, Howard Hewitt, LeToya Luckett, Tank, and Brandy.

Over the years, Charmin Greene has performed at numerous Urban & Jazz Festivals including Women in Jazz, Urban Music Festival and Jazzin' for the Cure, to name a few. Aside from public events, Charmin Greene also does private events that have broadened her horizons and enlarged her audience into Nicaragua, South Africa, Costa Rica, and the Virgin Islands, which led to her endorsement with Antigua Winds.

Breaking all odds, Charmine Greene is a female musician taking the genres of Smooth Jazz and R&B by storm.
Press Photos